The Global Futures Report was launched in Japan February 13-15 with a series of three events.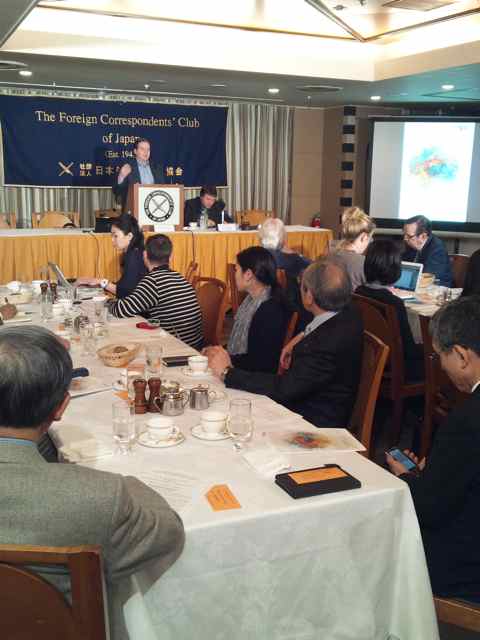 On February 13, Eric Martinot addressed a full crowd of 30 journalists at a lunch talk at the Foreign Correspondent's Club of Japan.  Many questions related to Japan's situation relative to other countries leading in renewable energy (Japan has fallen quite behind, actually), the prospects for replacing nuclear power with renewables (very good, nuclear power is actually not needed), and the myths that many in Japan still hold about renewables not being able to fully power the future because of variability issues (thinking which is 15-20 years out of date with current realities and future prospects, as discussed in the report).
On February 14, Eric was interviewed by Junko Edahiro, a well-known and respected environmental journalist in Japan, and chief executive of Japan for Sustainability. She is writing an article for the Japanese public.  The interview was very extensive, and lasted 80 minutes. An English-language audio of that interview should be available soon, stay tuned. And on February 15, Eric addressed about 60 members of the public and experts from Japanese renewable energy industries  in a meeting room in the lower house of the Japanese parliament, again with questions about the role of renewables in Japan post-Fukushima, how practical a fully-renewable future is for Japan, and the role of renewables in heat supply and buildings — from biomass, geothermal, and solar.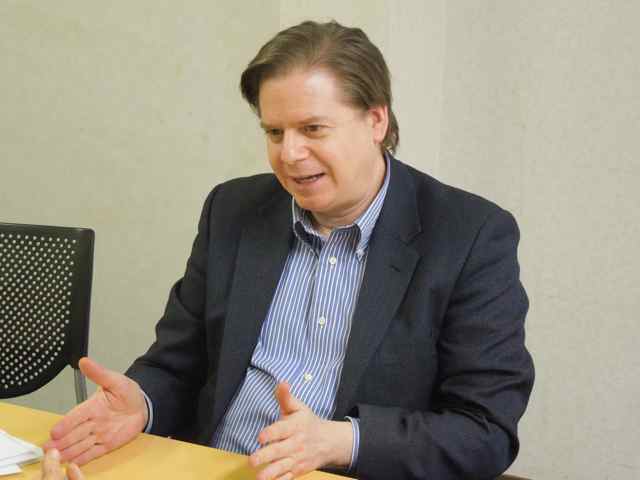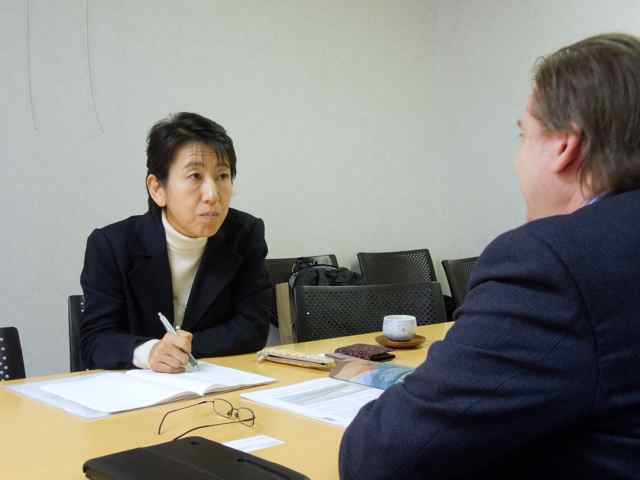 Prior to these launch events, smaller meetings were held with a variety of NGOs in Japan. Among the questions posed related to the costs of renewables relative to fossil fuels and nuclear (addressed in "Great Debate 1″ in the report), the social role of renewable energy in local development (addressed partly in Chapter 4 but more work is needed on this topic), and the importance of heat supply, not just electricity. Finally, NGOs were concerned about "evidence" that would persuade ordinary citizens that a fully renewable energy future is possible (like stories and case studies).
Additional events in Japan are planned over the coming two weeks, both in Japanese media and through presentations at events. The Japanese translation of the report is being published by ISEP and will be available after February 25.