Contact and Biography
Schedule and Location
Eric is based in Beijing but also spends part of each year in other locations including San Francisco and Tokyo. In recent years he has spent time in Berlin, Germany and Wellington, New Zealand. His schedule and announcements of selected public events are posted here.
Short Biography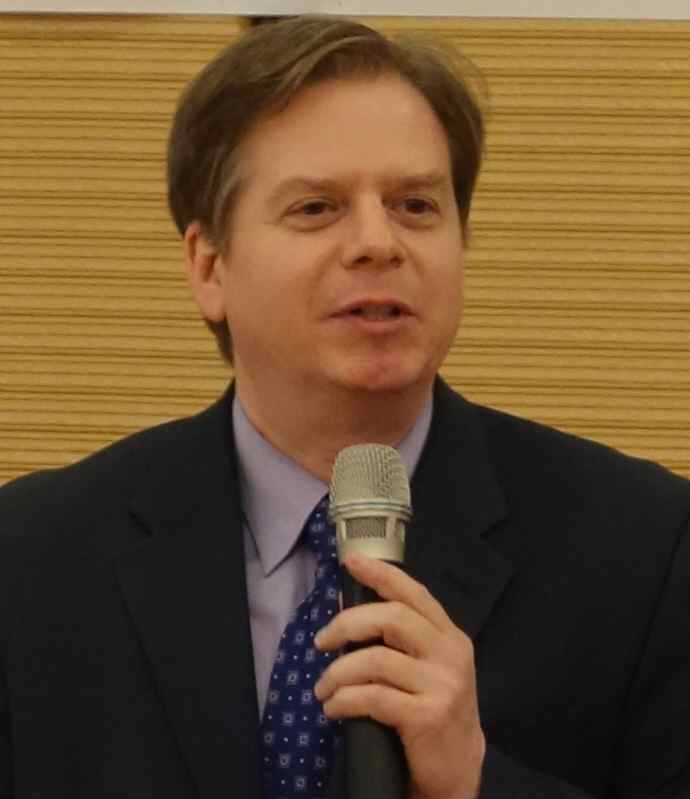 Dr. Eric Martinot is a writer, scholar, speaker, and educator who has worked in the field of renewable energy for 25 years. He has distinguished himself as a leading expert with many unique and pioneering contributions, and is widely recognized around the world. He is professor of management and economics at the Beijing Institute of Technology, and has lived in China and Japan for the past 10 years. He is concurrently senior/visiting fellow with the China National Renewable Energy Center, the California Public Utilities Commission, and the Institute for Sustainable Energy Policies in Japan. Formerly he was a senior energy and environment specialist with the World Bank, where he managed an $80-million annual grants program for renewable energy in developing countries. He has held a dozen other positions during his career and lived in five countries, including as Fulbright Fellow in Russia. He is perhaps best-known as the original creator and lead author of the annual REN21 Renewables Global Status Report, which he directed and wrote from 2005-2010, as well as the sister REN21 Renewables Global Futures Report. He has taught sustainable energy at several universities and delivered hundreds of seminars and speeches at a wide variety of organizations and events, including TEDx. He holds degrees from the University of California Berkeley in Energy and Resources and from the Massachusetts Institute of Technology in Electrical Engineering.


About Eric--Current Focus/Positions, Career History/Story, and Inspiration/Motivation
During his work in renewable energy over the past 25 years, Eric has lived in 5 countries, traveled professionally in 37 countries, worked for a dozen different organizations in a variety of positions, interviewed over 600 experts and business leaders over the course of many projects, written 75 publications, created and taught courses on sustainable energy at 6 universities, delivered hundreds of seminars and speeches for both public audiences and a variety of organizations, reached hundreds of thousands of readers with his REN21 publications, and seen his renewable energy information web site exceed 600,000 visits cumulatively since 2005.
His work has always been interdisciplinary, blending policy, markets, finance, institutions, technology, and geography. This interdisciplinary focus, along with real-world and interview-based perspectives, has distinguished him in the field. In particular, his publications have become known for providing, almost without exception, a unique and pioneering contribution to knowledge and learning. Many of his publications are still being downloaded 10-20 years after publication, reflecting lasting and objective approaches.
All his efforts are directed towards educating, inspiring, and facilitating the global transition (and transformation) to renewable energy in the coming decades. He recognizes that we must take a long-term view even if our problems seem more immediate. And along the way, he also recognizes the clear importance of energy demand efficiency and management if we ever hope to attain a fully renewable energy future.
CURRENT FOCUS/POSITIONS
One of Eric's primary focal areas since 2014, and in the coming years, is the integration of renewable energy at high shares into the provision and use of electricity (the power sector). He aspires to compile all of the leading examples and stories worldwide of "innovations" for the integration and balancing of renewables, which includes new electricity market designs, policy frameworks, business models, operational and planning practices for "flexible" power systems, demand flexibility (demand response), local/distribution-level innovation, micro-grids and community-scale systems, and integration with electric vehicles, heat supply, and green buildings. He is particularly interested in distributed energy resources, in terms of grid-balancing (flexibility) services, business models, local energy markets, local energy autonomy, and local/city-level policy. His writing targets non-technical audiences for overall big-picture understanding and "myth-busting" of out-dated thinking. He has recently finished writing a number of papers on these topics in 2015. He also plans a series of educational plain-language books to be published by Springer starting in 2016-17, starting with a basic primer/tutorial for understanding renewable energy transitions.
In September 2014, he was appointed to the faculty of the Beijing Institute of Technology, as professor in the School of Management and Economics, and also with the school's Center for Energy and Environmental Policy Research. This appointment follows three years living in Beijing as a senior visiting scholar at Tsinghua University (2005-2008), and six years living in Tokyo as senior research director with the Institute for Sustainable Energy Policies (2008-2014).
Concurrent with his BIT appointment, he serves as senior/visiting fellow with a number of organizations for collaboration and advising, including the Institute for Sustainable Energy Policies (ISEP) in Japan, the China National Renewable Energy Center (CNREC), the California Public Utilities Commission (CPUC), and the Institute for Advanced Sustainability Studies (IASS) in Germany. He is also policy advisor to the Japan Renewable Energy Foundation (JREF), lead author emeritus for the REN21 Renewable Energy Policy Network, and section editor (power sector) for the Springer journal Current Sustainable/Renewable Energy Reports.
Eric is now based in Beijing but also spends part of each year in other locations including San Francisco and Tokyo. In recent years he has spent extended time in Germany doing research, and in Wellington, New Zealand teaching annually a short course on sustainable energy as an adjunct teaching associate at Victoria University of Wellington.
CAREER HISTORY/STORY
Since 1990, Eric's work has spanned four distinct sub-careers. The first of these focused on renewable energy and energy efficiency in Russia and countries of the former Soviet Union, the subject of his 1995 PhD dissertation (along with the topic of international technology transfer and investment). For this, he learned to speak Russian, was awarded a Fulbright fellowship, lived in both Moscow and Tallinn, Estonia, and was a consultant to the World Bank over a 3-year period on a major $300 million project for energy efficiency investments in residential buildings in eight Russian cities, a pioneering project for Russia at the time. This sub-career culminated in the publication of a comprehensive World Bank book in 1997 on this subject, based on the knowledge generated from project development, including the institutional, policy, investment, and technology dimensions. This sub-career also led Eric to spend three years as a convening lead author for two chapters of the IPCC Special Report on Methodological and Technological Issues in Technology Transfer (2000).
His second sub-career focused on renewable energy in developing countries, particularly the lessons and experience to be gained from "barrier-removal" projects by multilateral agencies like the World Bank and UN, and how best to assess the impacts of those projects on the development of renewable energy markets, policies, and financing in developing countries. He worked first as consultant to the UN Development Program and as senior scientist with the Stockholm Environment Institute--Boston, and then as senior energy and environment specialist for the World Bank in Washington DC.
At the World Bank, he served for four years in the role of renewable energy program manager of the Global Environment Facility (GEF), where he was responsible for recommending board approval of $80 million per year in grants for renewable energy projects in developing countries--projects whose "barrier removal" strategies were primarily directed at market, finance, and policy development. While at the GEF, he created new strategic directions for the GEF's renewable energy program for the years to come, and published a large number of papers on "experience and lessons" with renewable energy market development and barrier-removal in developing countries. The knowledge base that he generated helped to improve the strategies and effectiveness of future GEF and World Bank projects.
His third sub-career began with his first move to Beijing in 2005, as senior visiting scholar at Tsinghua University and as senior research fellow of the Worldwatch Institute. In 2005, he created and wrote as lead author the first 30-page edition of the REN21 Renewables Global Status Report, which provided a concise and educational overview of market, industry, policy, and investment trends. That first year Eric built a network of over 100 contributors and reviewers from around the world based on his contacts established while at the World Bank. The report quickly became an annual internationally-well-known reference that today has grown to 200 pages and involves a cadre of over 500 contributors through the REN21 network. For several years, Eric continued to lead and develop this report, serving as the lead author from 2005-2008, and as co-lead author in 2009-2010 with Janet Sawin (who remains the current lead author). This type of "annual global trends" report for clean energy now appears from a variety of organizations as the field has grown enormously, but back in 2005 the REN21 report was the first of its kind.
Also during his time resident in Beijing 2005-2008, Eric created a web page on renewable energy in China and began to provide regular updates on the market and policy situation, culminating in the 2007 Worldwatch publication with Li Junfeng, "Powering China's Development: the Role of Renewable Energy." (The China web page should become active again later in 2016.)
In middle of this third sub-career, in 2008, Eric moved to Tokyo as senior research director of the Institute for Sustainable Energy Policies (ISEP). Over the ensuing years, he conducted research and case studies on renewable energy policies and support strategies at the local/city level, by local governments and other stakeholders. This work culminated in the 2011 publication of the joint REN21/ISEP/ICLEI report, Global Status Report on Local Renewable Energy Policies. That report was a sister to the REN21 Renewables Global Status Report, and showed how hundreds of local governments around the world are already supporting renewable energy in a wide variety of ways, and provided a framework for thinking about the possibilities of local policy and action. That work has helped other cities think productively about what they can do to support renewables.
Following the end of his work on the REN21 Renewables Global Status Report in 2010, he initiated another sister report, the REN21 Renewables Global Futures Report (GFR). He then spent the next two years full-time formulating, researching and writing this report. He considers it among his best work ever. The report provides a crowd-sourced view of the future based on 170 expert and business interviews, along with a synthesis of 50 prominent published scenarios from the full range of international organizations. The GFR was published in 2013 and has received widespread acclaim for providing a concise 45-page snapshot (mosaic) that covers the full range of global thinking on the future of renewable energy.
During 2013, he spent much of the year delivering dedicated seminars on the GFR at more than 50 organizations in Europe, the US, and Japan, including universities, international agencies, and business groups, and also gave a TEDx talk. By the end of 2014, there were over 100,000 cumulative downloads of the GFR.
His fourth sub-career started in 2014 as an offshoot of the GFR, particularly Chapter 2 on the topic of "integration" of renewable energy into power grids, transport, buildings, and industry. His focus on power-sector integration is starting with a compilation of all the leading examples and cases from around the world of how renewable energy is already being integrated today at high shares in power systems, busting the myth of renewable energy as "intermittent" and unreliable. (To which Eric replies, "it is variable but predictable; day-ahead weather forecasting has revolutionized the integration of renewables, with power systems able to predict and dispatch renewables in the day-ahead markets, and operators able to keep the lights on without energy storage, due to many other ways to create power system flexibility.")
Throughout all of these sub-careers he has held parallel part-time positions as adjunct professor at a number of universities, where he created and taught new courses on sustainable energy, first at Tufts University (Fletcher School of Law and Diplomacy), then at the Unviersity of Maryland (School of Public Policy), then at Tsinghua University in Beijing (Tsinghua-BP Clean Energy Research and Education Center), and then at Victoria University of Wellington, New Zealand (School of Geography and Environmental Studies). He also has co-taught courses at Tokyo University and the United Nations University in Tokyo.
Also, since 2003, he has created, edited and published the renewable energy information web site www.martinot.info, which now receives 90,000-120,000 visits per year, and provides links and information on a wide range of renewable energy topics. The site also provides free access to all of Eric's publications, including those mentioned above.
Eric holds MA and PhD degrees in Energy and Resources from the University of California at Berkeley (1991 and 1995) and a BS degree in Electrical Engineering from the Massachusetts Institute of Technology (1984). His original engineering degree led him to work first for Hewlett-Packard, and then for Pacific Gas and Electric (PG&E) in San Francisco. At PG&E from 1985-1988, he learned power systems engineering for transmission, distribution, and generation, and also worked on the design of one of California's first utility-scale solar power plants, PVUSA, in Davis.
INSPIRATION/MOTIVATION
Eric's original transition from engineering to interdisciplinary research involving policy, economics, markets, and institutions was inspired by a public lecture given by Professor John Holdren, then of UC Berkeley, at the Holiday Inn on Van Ness Avenue in San Francisco in 1989. Holden told us then that we were "running out" of time, of political will, of resources, and of the environment's capacity to absorb human insults. That lecture inspired the return to graduate school and the beginning of the past 25 years. (And Holdren became Eric's mentor and dissertation chairman for his graduate work in the Energy and Resources Group at UC Berkeley.)
Eric was also inspired by the late Buckminster Fuller and his writings, especially his books "Operating Manual for Spaceship Earth" and "Critical Path," as well as a lecture delivered at MIT in the early 1980s. And Eric continues to be inspired by two quotes from "Bucky," which are: "If the success or failure of this planet, and of human beings, depended on how I am and what I do, how would I be? What would I do?" And: "If humanity does not opt for integrity we are through completely. It is absolutely touch and go. Each one of us could make the difference."
Most of all, Eric has been motivated by the long-term dangers and burdens on future generations of radioactive nuclear waste from nuclear power. This waste must be kept separated from the environment and managed for hundreds of thousands of years before it becomes safe. Eric believes it is the height of arrogance for engineers to suggest they know how to safely store waste for this staggeringly long period. This is because engineers rarely get it right the first time, instead learning through trial-and-error. For example, it took about eight trial-and-error design iterations to get the moon lander to work properly in 1969. So it seems an unlikely prospect that we can "get it right" for safe nuclear waste storage on our first "100,000-year trial." The management burdens for future generations and the consequences of storage failures on radioactive contamination of ground water and oceans are unimaginable. "We owe it to our children," said Eric in a 2013 TEDx talk, to transition to renewable energy instead.
BEYOND THE PROFESSIONAL
Beyond his professional work, Eric has been an avid long-distance hiker. During a 5-month sabbatical in 2003-2004, he hiked the entire length of New Zealand, a total of 1600 miles (2600 km). Over the period 1997-2013, he hiked (section-by-section) the entire 2650 mile (4400 km) length of the Pacific Crest Trail (PCT). The PCT spans the entire distance from the Mexican border of the U.S. through California, Oregon, and Washington to the Canadian border, continuously along high mountain crests at elevations mostly between 5,000 and 12,000 feet (1500-4000 meters). This achievement distinguishes Eric as one of only 4,100 people to have ever hiked the entire trail, as reported on the Pacific Crest Trail Association's "2600-Miler" list. His own entry on that list includes his trail name "Double Zero," which explains a propensity to take two "zero" (rest) days in a row during multi-week sections. (And he also derives a small thrill from knowing that the number of people on the PCT 2600-Miler list is roughly the same number of people who have ever reached the summit of Mt. Everest.)
Page updated March 4, 2016